Yushan Scholar - Professor Heli Jantunen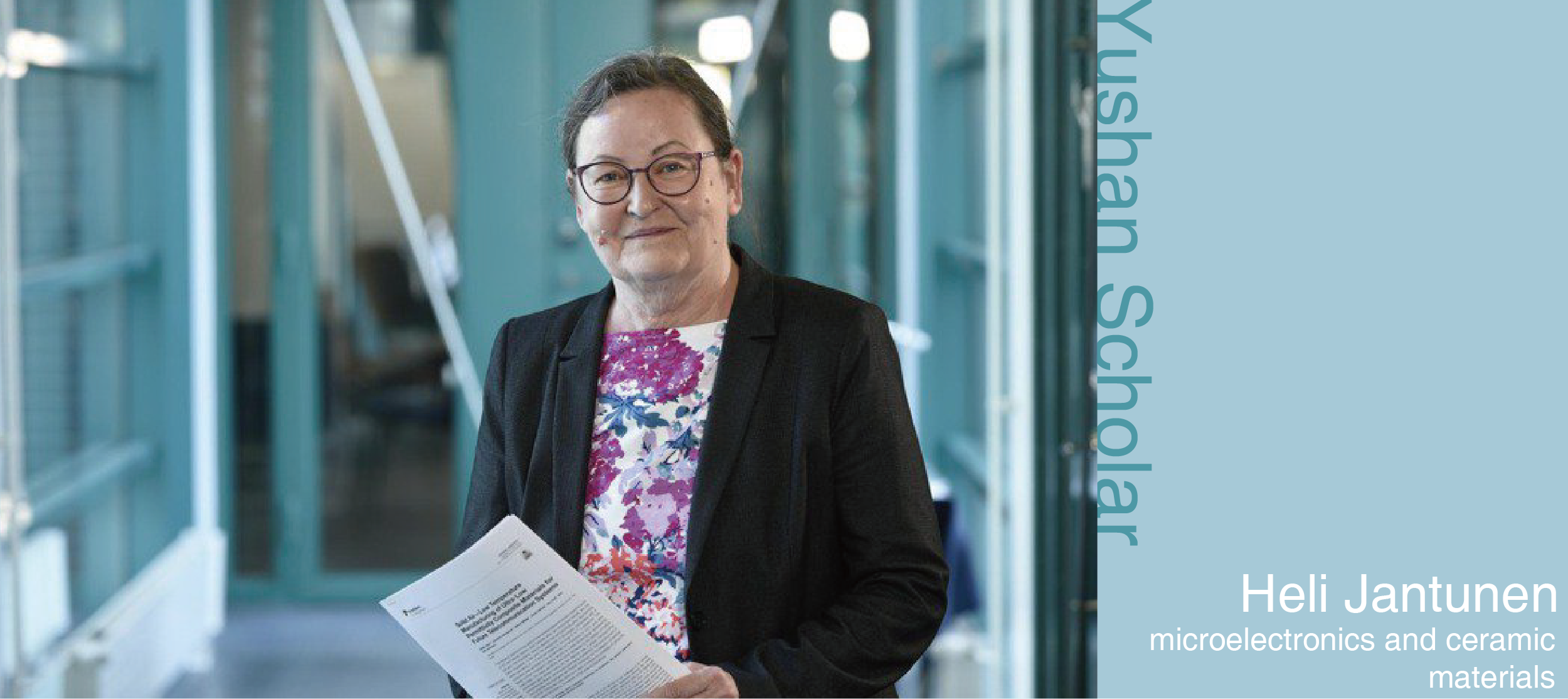 In 2018, Professor Jantunen was approved by the Ministry of Education in Taiwan as a Yushan Scholar, with her outstanding research results in microelectronics and other fields. Besides, Professor Jantunen is the inventor of 76 patents and has over 250 peer-reviewed scientific publications. She has won the Nokia Foundation Recognition Award and the Innovation Award for Women in Finland, only given to one winner yearly. She is also an academician of the European Ceramic Society. In 2004, she established the Electronics Materials, Packaging and Reliability Techniques (EMPART) Research Group at University of Oulu. She is currently the director of the Microelectronics Research Unit at the school. It is expected that there will be a three-month short-term exchange at our school in 2022.
This project is proposed by the Department of Materials and Mineral Resources Engineering. Professor Jantunen and experts in the field of information and communication and electronic materials from our school work together with the existing researchers of the College of Mechanical & Electrical Engineering, Electrical Engineering & Computer Science and Engineering and they focus on the research of electronic ceramics including sensors, energy applications, and material manufacturing and photoelectromagnetic properties to conduct integrated research in a cross-field approach and help Taiwan and the school accelerate learning and integration in the emerging 5G communications and electronics industry.
Prof. Jantunen's expertise in ultra-low temperature co-fired ceramic manufacturing process is applied to products including Industry 4.0 industrial sensors, high-frequency electronic components/circuits, 5G antennas and other products.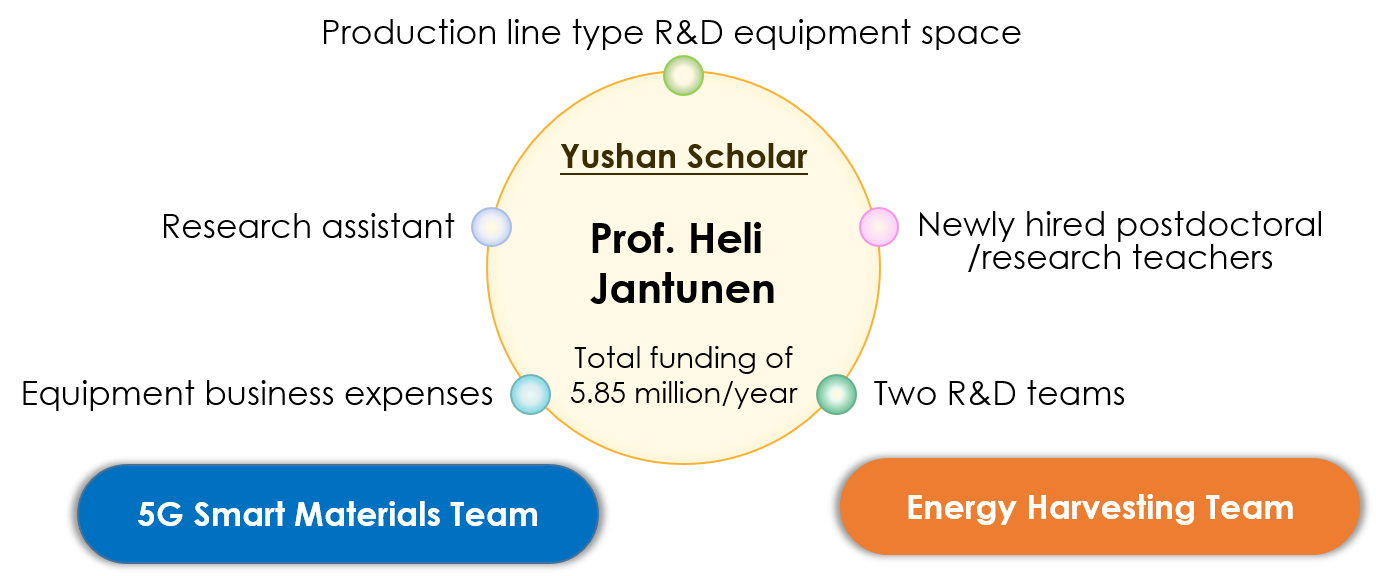 Other report link:
https://www.oulu.fi/university/news/yushan
https://www-en.ntut.edu.tw/p/406-1006-103636,r1585.php?Lang=en